Moules Cremeuses with a Twist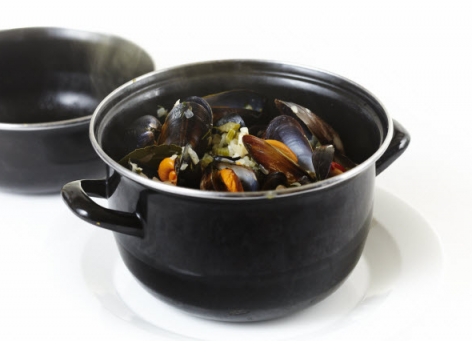 Serves: 4
Ingredients
300g Lakeland Dairy Whipping Cream
1kg fresh mussels, cleaned
150g olive oil
2 white onions
4 garlic cloves, chopped
2 bay leaves
1 bunch thyme
½ bunch rosemary, chopped
4 red chilli peppers, seeds removed
750ml dry white wine
4 celery sticks
3 pinches salt
4 pinches black pepper
Method
In a large pot, heat the olive oil.  Add the onion, herbs and spices and cook until softened. Add the white wine, bring to the boil and cook until the requid reduces by half.
Add the Lakeland Dairy Whipping Cream and bring to the boil.
Add the cleaned mussels to the pot and cover with the lid.
Stir regularly to ensure that the flavours are distrubuted evenly. The mussles will be cooked when they are completely open.
Variations
More chilli pepper can be added according to personal taste.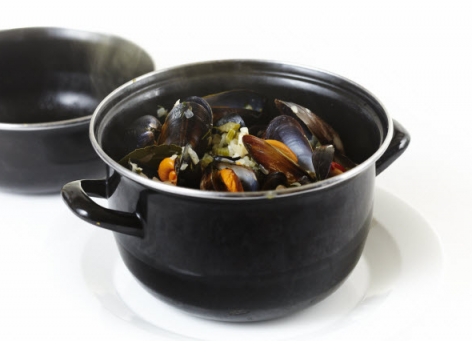 Products Used...